The
Heliognosis TWP kit is a simple modular system that allows the user to demonstrate wireless electric power transfer using the same method that Nikola Tesla developed but using modern switching technology. The system is powerful enough for use out of the box for close range power transfer applications as well as mid range communication and remote control. The kit contains a power transmitter, power receiver, two spiral coils, coil stands, a matched pair of capacitors, a 12V AA battery pack holder, wire leads, antenna plates and complete instruction manual. The kit is pre-assembled in the starting configuration.
2 High Q (>200) spiral coils
5W In/2.5W Out Maximum power
Adjustable frequency 50 kHz to 2 MHz
Safe 12V Battery operation
Power range up to 25" (64cm)

control range greater than 36 ft (11m)
High or low voltage receiver modes
Built in bright yellow receiver LED
Includes 2 matched resonance capacitors
Tesla antenna plates for long distance
Powerful enough to light a flourescent bulb

6.8 MHz natural resonant frequency

Optional Switch Module available

Optional Sound Module similar to a Theremin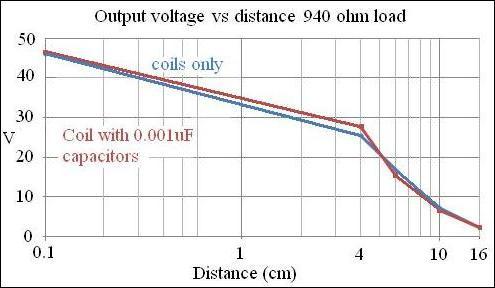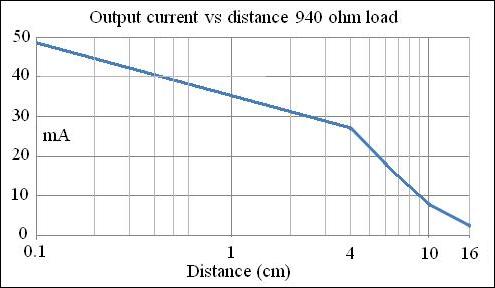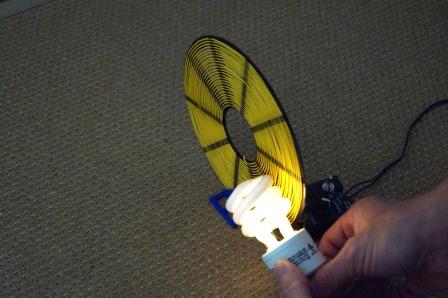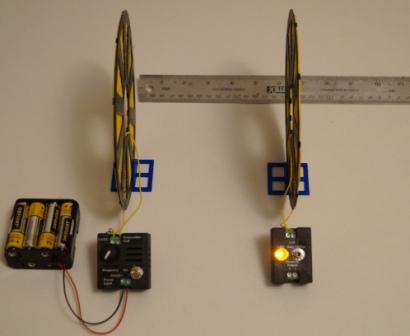 Perfect for real power applications and demonstrations
The TWP kit can be configured for many different applications and demonstrations. As a real world electric power transfer system, as much as 2.5 watts of DC electric power can be transfered with efficiencies as high as 53%. The LED on the receiver can be turned on from greater than 36 ft using the included antenna/plates. External devices can be powered from the receiver DC output and optional control devices can be attached for switching larger loads. As a power transfer system, it is ideal for sending power to rotating or moving projects where wires cannot be used. The ouput voltage is dependant on the loading conditions of the receiver. It is possible to operate with a high or low voltage and a corresponding low or high current. A pair of 0.001uF matched capacitors are included for resonance studies or to reduce the coil ring frequencies to about 1.5MHz. No soldering is required, everything is pre-assembled and tested. All lead wires, and a terminal block screwdriver are included. High frequency low voltage operation ensures safe and shock-free use. Batteries are not included.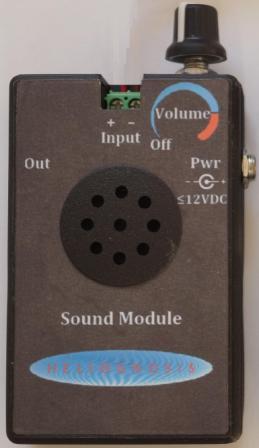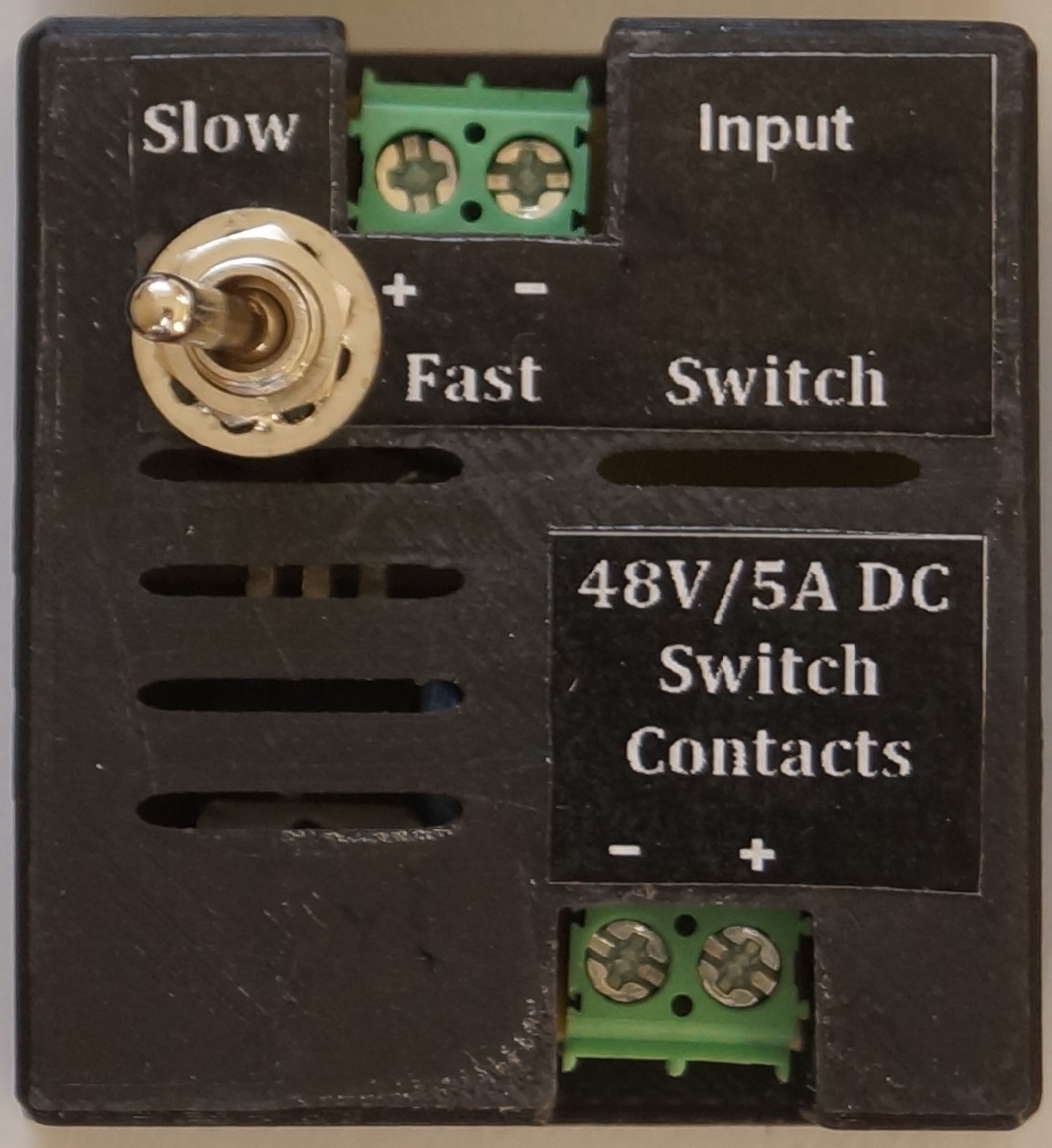 Simple modular operation
The receiver can be connected to an external switch module that can control DC devices up to 48V at 5 Amps. This allows the user to activate remote devices using the transmitter on switch. A sound module is also available that converts the receiver output into an audio sound similar to a Theremin. Moving the hand near the receiver coil produces higher and lower tones. The sound module includes a volume control, headphone jack and external power jack.